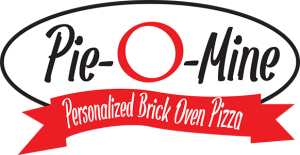 Small Pizza (10") 12.00 or Large Pizza (16") 22.00
(Gluten Free or Cauliflower Crust – 10″ Only – Add $3.00)
Choose Your Sauce (One):
Classic Red, Alfredo, Pesto Oil, Garlic Oil, Cajun Red Sauce, Barbecue Sauce, Boom Boom Sauce
Choose Your Cheese (One):
Shredded Mozzarella, Fresh Mozzarella, Feta, Ricotta, Bleu Cheese Crumbles, Shredded Cheddar, Shaved Parmesan
Extra Cheese add $2.00/Sm or $4.00/Lg
Vegan Mozzarella add $2.00/Sm or $4.00/Lg
Choose Your Veggies (UNLIMITED):
Fresh Mushrooms, Red Onion, Broccoli, Sliced Tomatoes, Diced Tomatoes, Spinach, Green Peppers, Roasted Red Peppers, Jalapeños, Banana Peppers, Black Olives, Kalamata Olives, Peas, Pineapple, Celery
Choose Your Meat (ONE):
Pepperoni, Grilled Chicken, Ham, Sausage, Bacon
Extra Meat add $2.00/Sm or $4.00/Lg
Finish Your Pizza:
Basil, Balsamic Glaze, Grated Parmesan, Crushed Red Pepper, Cracked Pepper, Oregano, Sea Salt

Cheese 10.00/19.00
Red Sauce and Shredded Mozzarella
Classic 11.00/21.00
Red Sauce, Shredded Mozzarella, and Pepperoni
Margherita 11.00/21.00
Red Sauce, Fresh Mozzarella, Sliced Tomatoes, and Basil
White Pizza 12.00/22.00
Garlic Oil, Shredded Mozzarella, Diced Tomatoes, and Red Onion
Spinach & Alfredo 12.00/22.00
Alfredo Sauce, Shredded Mozzarella, and Spinach
Meat Lovers 15.00/25.00
Red Sauce, Shredded Mozzarella, Ham, Bacon, Pepperoni, and Sausage
Pepper Supreme 12.00/22.00
Red Sauce, Shredded Mozzarella, Green Peppers, Banana Peppers, and Jalapeño Peppers
Booming Buffalo 12.00/22.00
Boom Boom Sauce, Shredded Mozzarella, Blue Cheese, Red Onion, Chicken, Hot Sauce, and Crushed Red Pepper
Greek 12.00/22.00
Garlic Oil, Shredded Mozzarella, Feta, Garlic, Red Onion, Spinach, and Kalamata Olives
Veggie 12.00/22.00
Garlic Oil, Shredded Mozzarella, Broccoli, Mushrooms, Red Onion, Diced Tomatoes, and Spinach
Pesto Chicken 12.00/22.00
Pesto Oil, Shaved Parmesan, Ricotta, Diced Tomatoes, Roasted Red Peppers, Grilled Chicken, and Grated Parmesan
BBQ Chicken 13.00/23.00
BBQ Sauce, Shredded Mozzarella, Cheddar, Red Onion, Chicken, and Bacon
Chicken Alfredo 12.00/22.00
Alfredo Sauce, Shaved Parmesan, Grilled Chicken, and Grated Parmesan
Cheesy Bacon Broccoli 13.00/23.00
Alfredo Sauce, Shredded Mozzarella & Cheddar Cheese, White Onion, Broccoli, Chicken, and Bacon
Hawaiian 12.00/22.00
Red Sauce, Shredded Mozzarella, Pineapple, Ham
Chicken Bacon Ranch 12.00/22.00
Ranch, Shredded Mozzarella, Chicken, Bacon

Oven baked, never fried. Slowly marinated to maximize flavor.
All sauces served on the side.
5 Wings 10.00
10 Wings 17.00
20 Wings 32.00
30 Wings 48.00
CHOOSE YOUR SAUCE:
Hot, Medium, Mild, BBQ, Sriracha, Boom-Boom, Teriyaki,Sweet Chili, or Bleu Cheese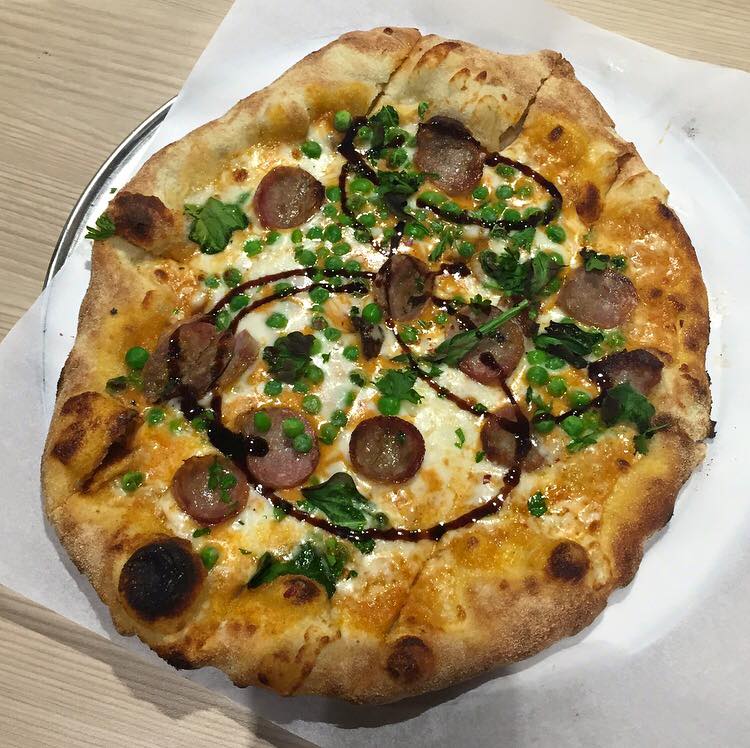 Choice of Small Salad 10.00 or Large Salad 12.50
All salads come tossed in your choice of dressing.
Choose Your Greens:
Romaine, Kale, Arugula, Spinach, Spring Mix, or Iceberg
Choose Your Cheese (one):
Shredded Cheddar, Shredded Mozzarella, Fresh Mozzarella, Bleu Cheese Crumbles, Feta, Cheddar Jack, or Shaved Parmesan
Vegan Mozzarella add $2.00
Extra Cheese add .99
Choose Your Fruits/Veggies (Unlimited):
Dried Cranberries, Cucumbers, Celery, Beets, Broccoli, Red Onion, Green Pepper, Pepperoncini, Jalapeños, Banana Peppers, Diced Tomatoes, Kalamata Olives, Black Olives, Corn, Strawberries, Pineapples, Apples, Mandarin Oranges, Quinoa, Chickpeas, or Black Beans, or Mushroom
Premium Options:
Grilled Chicken, Ham, Bacon, Egg, Avocado
There will be an additional charge for Extra Protein.

Choose Your Dressing:
Italian, Ranch, Caesar, Greek, Balsamic Vinaigrette, Lemon Vinaigrette, Honey Mustard, Parmesan Peppercorn, Blue Cheese, Lime Vinaigrette, Raspberry Vinaigrette, Chipotle Ranch, Avocado Ranch, Concord Grape, Poppy Seed Dressing
Low Calorie Dressings:
Balsamic Vinegar, Red Wine Vinegar, Strawberry Vinaigrette, California French, EVOO
Choose a Nut or Topper (optional):
Walnuts, Sesame Seeds, Sunflower Seeds, Croutons, Tortilla Strips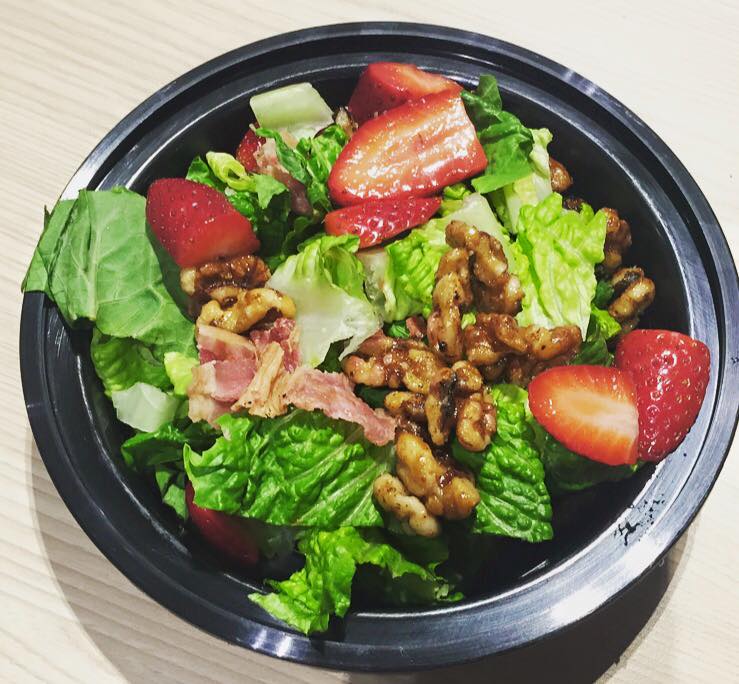 Chef Salad 10.00/12.50
Iceberg, Shredded Cheddar Cheese, Diced Tomatoes, Cucumbers, Red Onion, Black Olives, Chickpeas, and Croutons with your Choice of Dressing
Caesar Salad 9.00/11.50
Romaine, Shaved Parmesan, Croutons, and Caesar Dressing
Kale Caesar 10.00/12.50
Kale, Shaved Parmesan, Diced Tomatoes, Red Onion, Croutons, and Caesar Dressing
El Pablo 10.00/12.50
Romaine, Shredded Cheddar Cheese, Jalapeños, Green Peppers, Black Olives, Diced Tomatoes, Black Beans, and Avocado with Lime Vinaigrette Dressing
Cobb 14.00/16.50
Iceberg, Blue Cheese Crumbles, Diced Tomatoes, Cucumber, Egg, Avocado, Bacon, and Chicken with your Choice of Dressing
Fruity Rudy 10.00/12.50
Romaine Spring Mix, Feta Cheese, Strawberry, Pineapple, Apple, Dried Cranberries, and Concord Grape Dressing
Field of Greens 10.00/12.50
Kale, Iceberg, Arugula, Romaine, Spinach, Spring Mix, Shredded Mozzarella, Green Peas, Chickpeas, Diced Tomatoes, Mushrooms, Corn, Dried Cranberries, and Banana Peppers with your Choice of Dressing
Back to Cali 11.00/13.50
Romaine, Spinach, Diced Tomatoes, Cucumbers, Dried Cranberries, Avocado, Grilled Chicken, and Chipotle Ranch Dressing
Jon's Southwestern 11.00/13.50
Spring Mix, Romaine, Cheddar, Diced Tomatoes, Cucumber, Corn, Green Peppers, Black Beans, Chicken, Avocado, Tortilla Strips, and Chipotle Ranch Dressing
Greek Salad 10.00/12.50
Iceberg, Feta Cheese, Diced Tomatoes, Cucumbers, Red Onion, Kalamata Olives, Pepperoncini, and Greek Dressing
Strawberry Fields 11.00/13.50
Spinach, Blue Cheese Crumbles, Strawberries, Egg, Bacon, Walnuts, and Strawberry Vinaigrette Dressing
Chicken Bacon Ranch 12.00/14.50
Iceberg, Shredded Cheddar Cheese, Diced Tomatoes, Cucumber, B