During the holidays, it can be hard to find gifts the whole family will love. That's where we come in! Give your loved ones the gift of happiness with a gift card to Pie-O-Mine/Greens! With two convenient locations (and a third on the way) Pie-O-Mine Greens is the best place to grab all your favorites!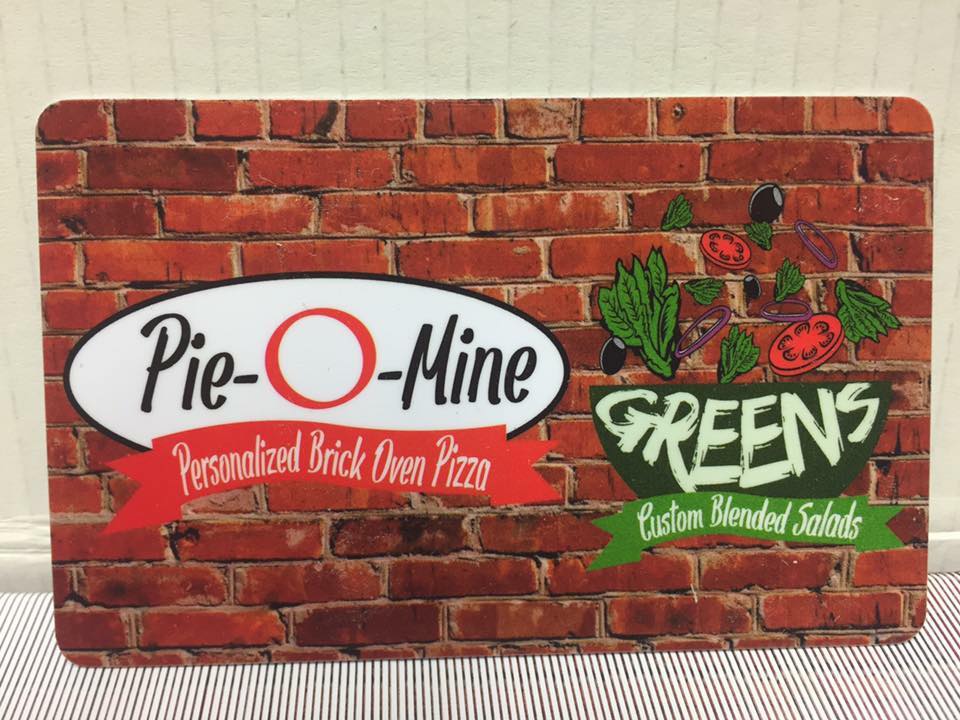 Do you like pizza?
Get ready for our brick oven pizza! You will experience the unique, smoky flavor, puffy, soft crust and crispy toppings that only come from a brick oven pizza.The unique flavor and presentation of a brick oven pizza can cause any foodie to wish that they owned a brick oven of their own. Luckily, you don't need one. Pie-O-Mine has a wide selection of toppings, sauces, veggies, meat, and cheeses so that you can create your own Pizza! Not feeling creative? Try one of our specialty Pizzas!
Are you a salad lover?
You can create your own salad too! Choose your greens, unlimited vegetables, any dressing you like and a topper if you are trying to switch it up! Too many options? Try a specialty salad! Then, you'll experience the satisfaction that comes from watching all of your ingredients get chopped up and combined together for your perfect salad. Salad lovers will love hand crafting their ideal salad bowl.
---
Think outside the box!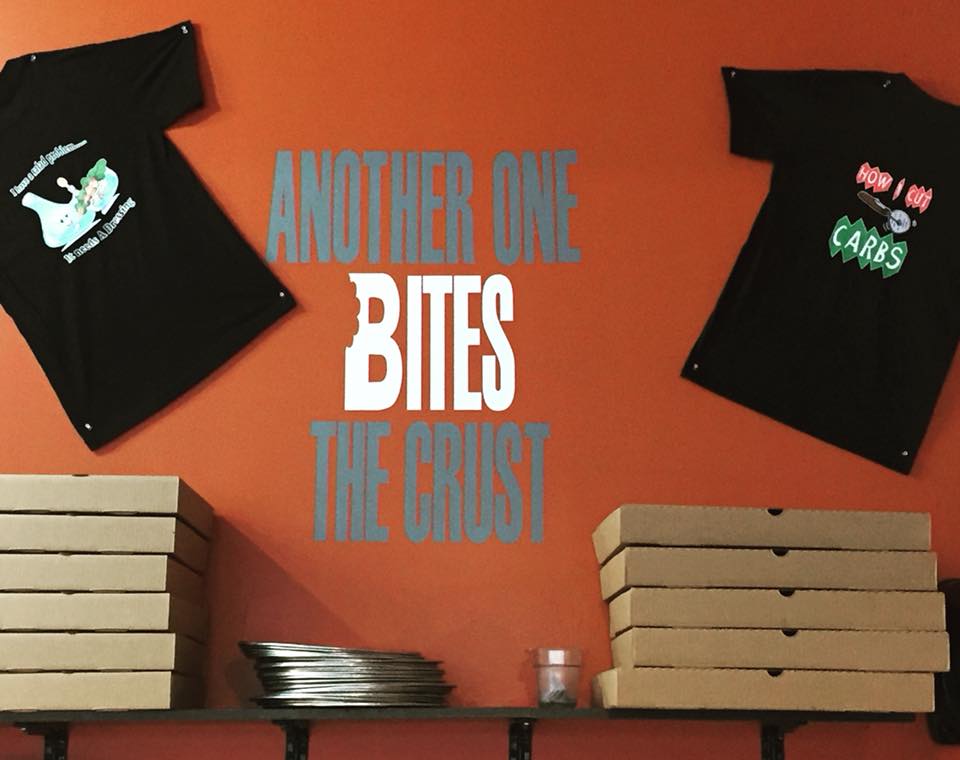 You may have noticed our love of food puns! Well, pun lovers unite! Pie-O-Mine is selling t-shirts with our notable favorite puns. Show your love with one of our Pie/Greens t-shirts! Now only $5, you can grab one for every member of your family!