Share the Holiday Spirit with a Gift Card to 

Pie-O-Mine

and

Greens!


Why not show someone just how much you appreciate them? Stop in today and give your loved ones the best present ever! 
But why is a gift card to Pie-O-Mine/Greens the best present ever? 
When you pay us a visit at Pie-O-Mine/Greens, each guest has more control over their dining experience!
Do you like pizza? Pie-O-Mine has a wide selection of toppings, sauces, veggies, meat and cheeses so that you can create your own Pizza! Not feeling creative? Try one of our specialty Pizzas!
Are you a Salad lover? You can create your own salad too! Choose your greens, unlimited vegetables, any dressing you like and a topper if you are trying to switch it up! Too many options? Try a specialty salad!
Do you have a group? We have group order sheets for both salad and pizza! Why fight over what to get when everyone can choose their own? Pie-O-Mine/Greens is a great solution for all of your dietary needs and your cravings!
And while you're at it…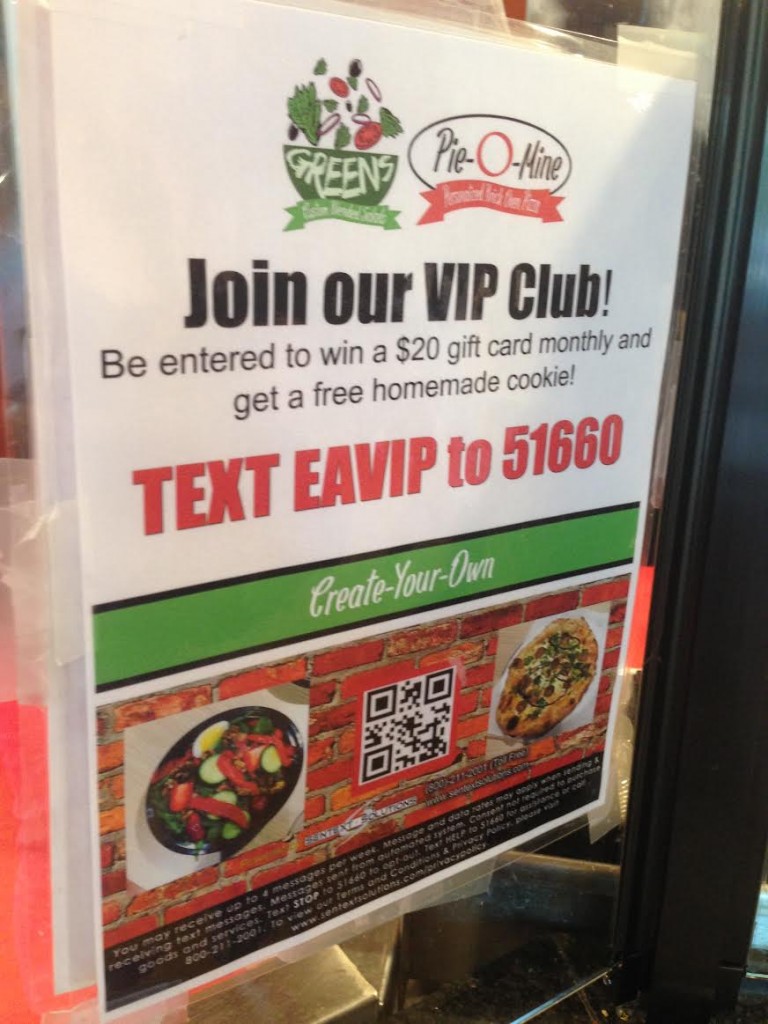 Sign up to be a Pie-O-Mine/Greens VIP!
Simply text EAVIP to 51660 and enter to win a $20 gift card monthly AND get a FREE homemade cookie.
Because nothing is better than a handmade cookie.