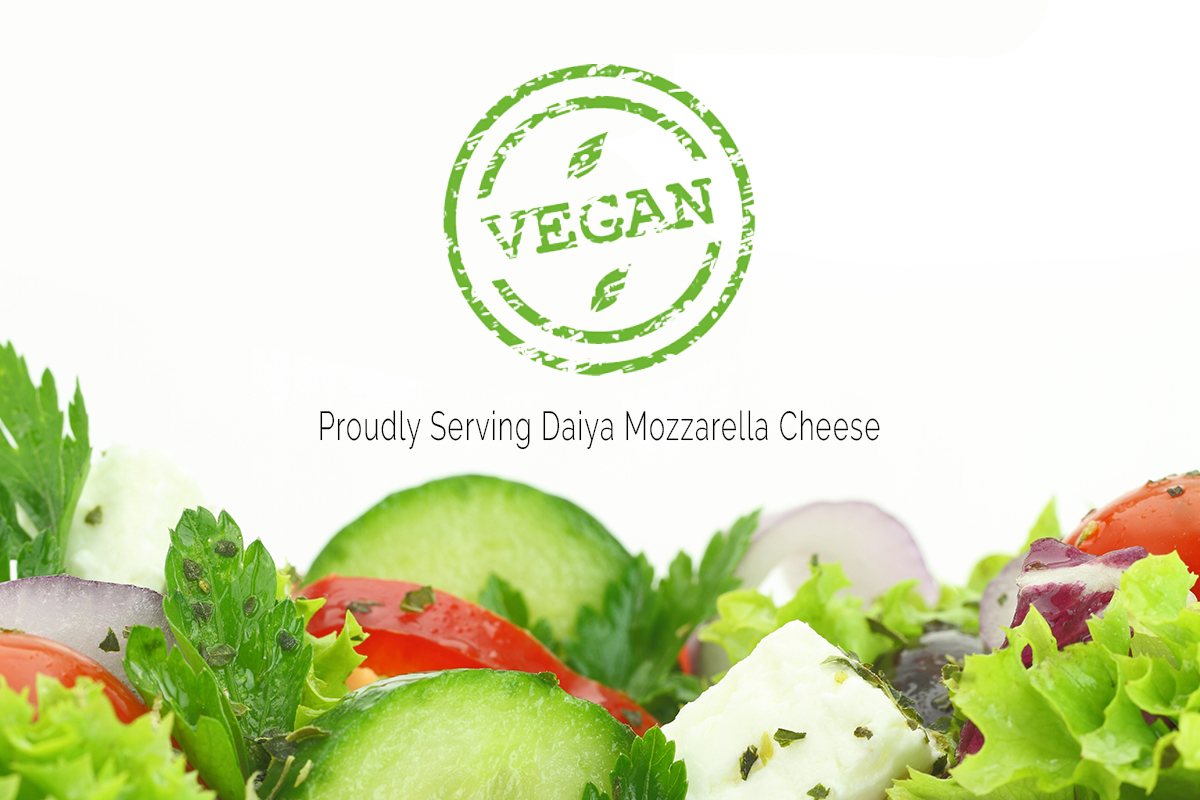 This is a special shout out to all of our vegan, lactose intolerant, food allergy, and healthy lifestyle friends out there! Pie-O-Mine/Greens is now selling vegan cheese! You too can enjoy some delicious vegan cheese on your salad or pack it onto a pizza!
No matter your diet, come try vegan cheese at Pie-O-Mine/Greens.
It Tastes Just Like Cheese
Our vegan mozzarella cheese tastes just like the real stuff. You'll get the great taste of cheese without the lactose. Also, Daiya cheese products are free of soy, dairy, gluten, eggs, and peanuts, so the days of worrying about food allergies are in the past.
Choose Health
Aside from being dairy free, Daiya products have ingredients that you can pronounce and understand meaning no hormones, no antibiotics and nothing artificial. Plus, they do not contain cholesterol and are trans-fat free.
Whether you are having salad or pizza, try our vegan cheese! Start on the track toward healthier eating or rediscover your love for cheese at Pie-O-Mine/Greens!