At Pie-O-Mine/Greens, plenty of our guests stick to a strict vegetarian diet. But unlike eating at many other restaurants, eating with Pie-O-Mine/Greens as a vegetarian can be an exciting and flavorful culinary journey!
No longer are you exclusively limited to the salad menu. Let's take a look at some of our top vegetarian pizza favorites.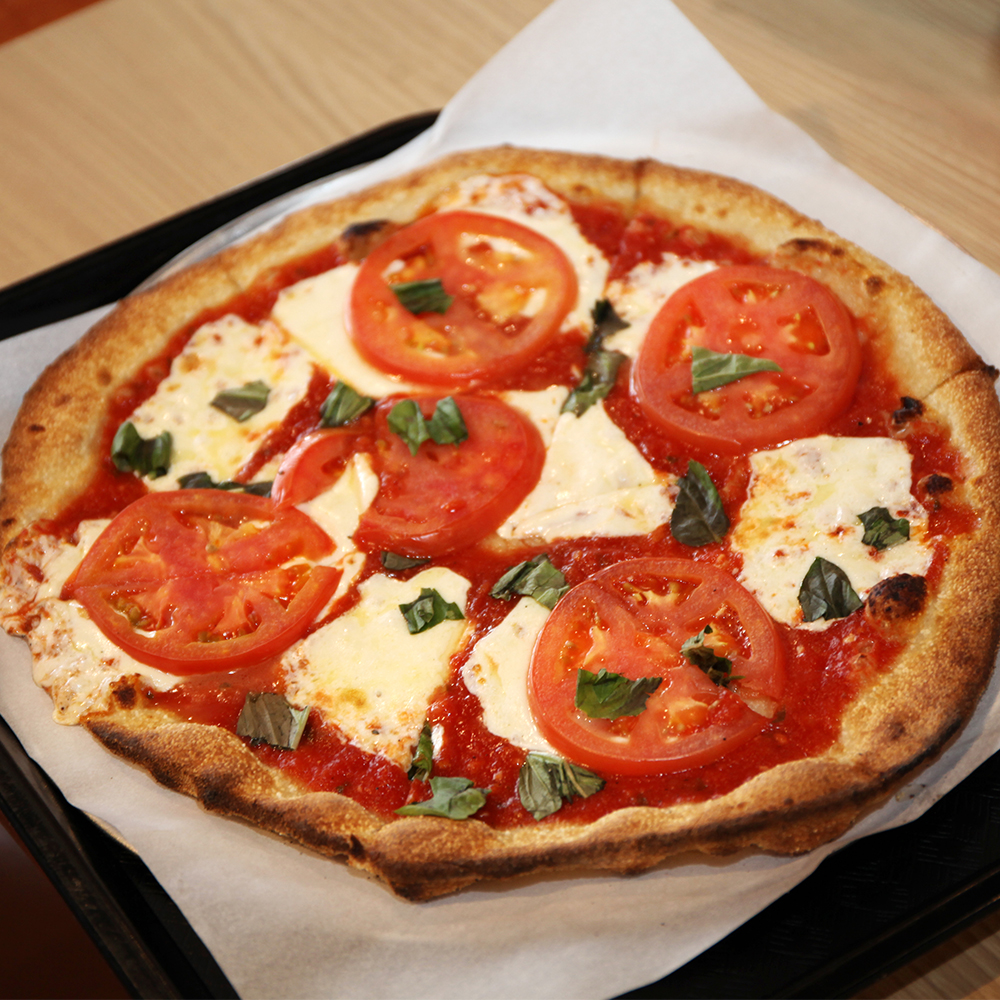 Margherita
For something a little lighter with a fresh flavor, try our Margherita Pizza.
Greek
The Greek Pizza is full of flavor with garlic oil, shredded mozzarella, garlic, feta, red onion, spinach, artichoke, and olives.
Veggie
Garlic oil, shredded mozzarella, broccoli, mushrooms, onions tomatoes and spinach all make our veggie pizza fresh and delicious.
Spinach & Artichoke
For a new take on an Italian pasta classic, try our Spinach & Artichoke pizza. It's topped with creamy alfredo sauce, fresh spinach, chopped artichokes and shredded mozzarella.
White Pizza
A vegetarian take on everyone's favorite White Pizza. Full of shredded mozzarella, garlic oil, tomatoes and red onion.
Pie-O-Mine/Greens would like to remind you that everyone – ESPECIALLY vegetarians – can have fun when you come join us for a meal!