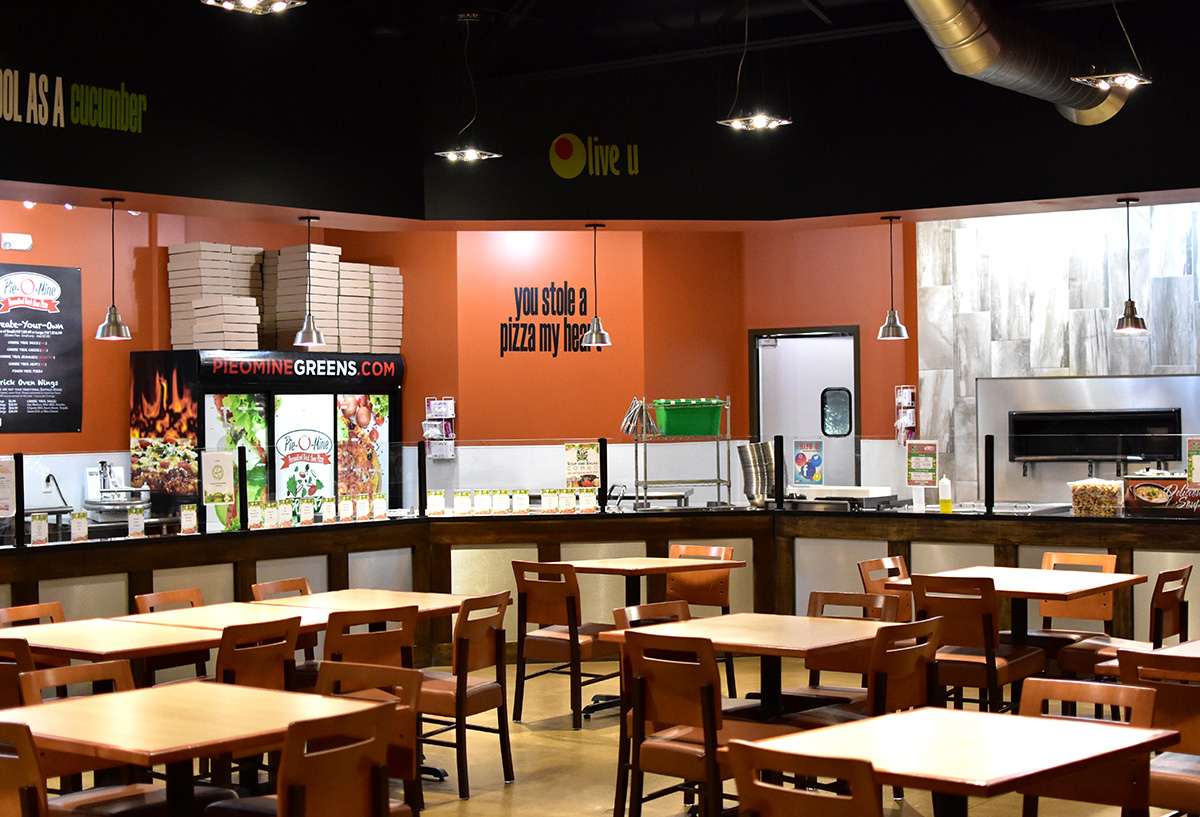 A Franchise That Will Steal A Pizza Your Heart
Who hasn't imagined themselves running their own business at least once? While being your own boss may see like an easier career path, it requires just as much work and dedication, and an even larger time commitment than a standard 9-5 job. However, running your own business can give you an enormous sense of accomplishment as you see the fruits of your labor reflected in the words and faces of satisfied customers.
At Pie-O-Mine/Greens we consider ourselves a family company because we are family owned and operated! For the last year we've been working to prepare ourselves to extend our family to business-savvy entrepreneurs (like you!) who are eager to open a franchise rather than start a company from scratch. We've put the time and effort into crafting a system that operates smoothly and produces results. That dream of "being your own boss" is closer than you realize!
Here are three reasons why you should choose to open a Pie-O-Mine/Greens franchise:
1. A Recipe For Success.
We've opened three locations throughout Western New York so we are well-versed in the ins and outs of preparing a restaurant for opening day. Our create-your-own pizzas and salads give customers the freedom to craft their own unique meals using a variety of ingredients including meats, cheeses, fruits, vegetables, and toppings so that everyone gets exactly what they want. We've also meticulously crafted specialty pizzas and salads that combine your favorite ingredients for a powerful flavor that will have your stomach saying "Thank you!"
Beyond that, we give you a better chance for success with a business model that includes recommendations for restaurant layouts, online ordering software, and in-house order fulfillment.
2. A Strong Brand Is Already In Place.
Building a strong unified brand is important for any business but especially for restaurants. A brand is more than just a slogan, logo, symbol, or design. A brand is consumer awareness and their perception of your restaurant. Your brand should:
Define who your company is so you are easily recognized.
Connect you with the products being offered.
Add value to your products.
Build consumer loyalty.
Be reflected in all forms of advertising.
The Pie-O-Mine/Greens brand does just that!
3. Advertising And Marketing Help.
One of the hardest parts of opening a restaurant is selecting your menu. We take that piece out of the equation and provide you with pre-designed business cards, menus, flyers, wall decals, and more to assist with all of your promotional needs. This gives you the ability to focus less on the small details so you can focus more on day-to-day operations.
---
Interested in opening a franchise? Please fill out this form for more information!